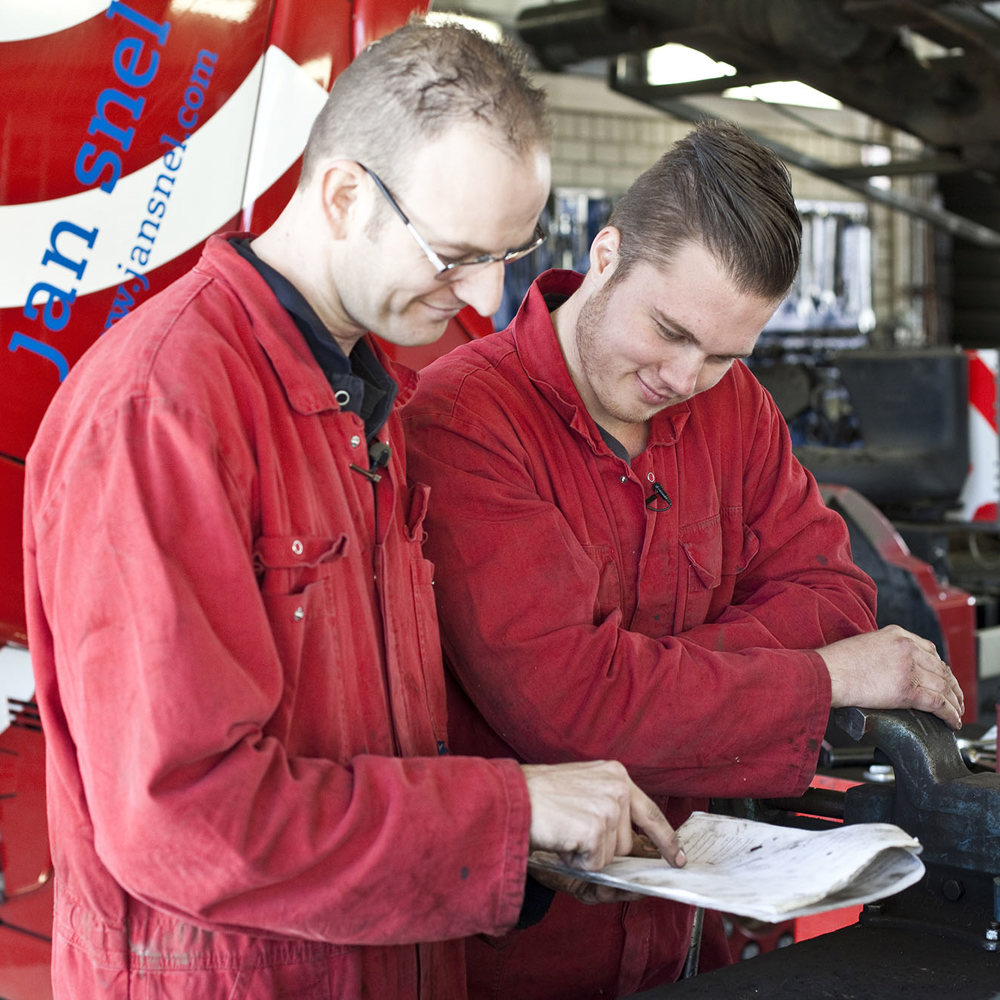 Why an inspiration card?
The inspiration card helps employers to make a choice for the training of existing or future employees. VET colleges can use the inspiration card when developing further training or retraining programmes.
Success stories
On the eve of a radical energy transition, the installation sector faces the challenge of filling 20,000 vacancies in the coming years. The industry must train new professionals and retrain experienced ones.

How to train people who are transferring from another sector more quickly and retrain experienced professionals more effectively? In the Amsterdam region, VET colleges, the business community and Wij Techniek are working together on a training programme that allows professionals to obtain a VET diploma in a short period of time.

Working with monumental heritage places increasing demands on the knowledge and skills of painters. After all, clients want to be sure that professionals do the work extremely carefully, responsibly and expertly – with knowledge of the substrate, materials and techniques.

The Restoration of Historical Paintwork implementation guideline (implementation guideline 4009) requires employees of certified restoration painting companies to have at least a VET level 3 diploma. They must maintain or even increase these journeyman qualities by attending regular training or courses. The VET certificate of Restoration Painting Techniques is a response to this.

To obtain the certificate, a journeyman painter follows a number of vocational components of the level-4 course to become a Decorative and Restoration Painter. Examples are skills in conservation, restoration and maintenance of paintwork and painting of cultural-historical objects. Attention is also paid to working in accordance with quality regulations.

Maintenance scenarios are drawn up for a period of six to sometimes thirty years. A property maintenance project manager must therefore have a broad knowledge of property maintenance, maintenance measures and degradation processes. As a professional, he must also have special skills, such as reading and interpreting drawings, translating quality principles into maintenance measures and making risk analyses.

For employees at VET level 3 or 4 who want to attend further training, trade school Nimeto therefore took the initiative for a VET certificate in Technical Advice on Property Maintenance, which is part of the VET level 4 training course to become a Property Maintenance Project Manager.

The programme consisted of fourteen sessions from 3pm to 8pm. The lessons were taught by guest lecturers from the field, with the participants working towards the final assignment with a multi-year budget. They had to bring in their own project, budget it and calculate it.

They can now also ask additional questions to customers. What is the purpose of the building, how long should the building last? Once you know that, you can play with the numbers so that you get the most advantageous option over an operating period of, say, 40 years.